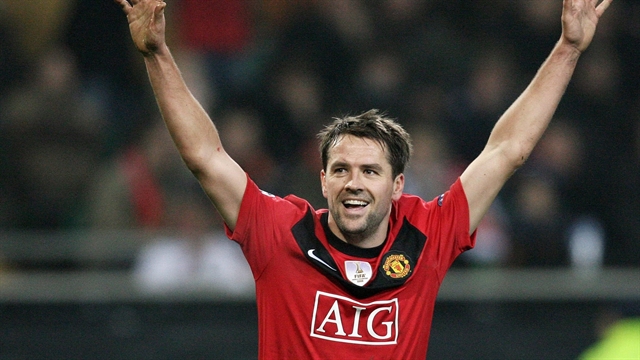 Paul Kennedy
At around 5pm on Saturday May 12, 2001, a serious crime was committed in Cardiff, the capital of Wales in the United Kingdom.
The venue was the Millennium Stadium and the criminals in question were from Liverpool.
A bunch of them came to Wales, and stole the FA Cup from right under the nose of Arsenal.
Arsenal should have returned to north London with the prize, but Liverpool committed what can only be described as daylight robbery.
They snatched a cup they didn't deserve from right out of Arsenal's hands and did so in front of millions of witnesses watching on television all over the world.
The main thief that afternoon was Michael Owen. In a game Liverpool hardly had a kick in, Owen scored twice in the last 10 minutes to forever write his name in the history books.
Michael Owen that day became a Liverpool legend. Or did he?
Fast forward 18 years and that status has been taken away from Owen who has become somewhat of a hate figure among Liverpool supporters.
This week Owen released his autobiography and is doing interviews with anyone and everyone in a bid to sell as many copies as he can.
The book has caused something of a stir.
In it, he talks about not wanting to play for Newcastle United and not getting on with their captain, and later manager, Alan Shearer.
He has a pop at David Beckham too, and also claims Liverpool tried to sell Steven Gerrard before he eventually left in 2015.
All of this has given him the desired publicity he wanted and I've no doubt the book will sell by the bucket load.
But it has reignited the issues between Michael Owen and Liverpool FC supporters.
His relationship with Liverpool fans was never as good as it should have been, even when he was banging in the goals week in and week out.
The fans never really had a dedicated song for Owen, and while he was a player who had come through the youth set-up at Anfield, he wasn't exactly homegrown. His accent was hardly Scouse.
When he left Liverpool, he ran down his contract and moved to Real Madrid for a fraction of the money he was actually worth.
His time at the Bernabéu wasn't the best and on his return to England, it seems he wanted to move back to Liverpool, but Liverpool didn't want, or need him.
So instead he chose Newcastle, who were no doubt paying handsomely for his services, but it's what happened after that really left a bitter taste in the mouths of many a Liverpool supporter.
Owen moved to Manchester United.
Now for me personally, that really wasn't that big a deal. Even a blind man could see clearly that from a club perspective, Liverpool got the best out of Michael Owen.
He was a player that relied on his blistering pace, and that was obviously gone. He needed a new club and United came calling, so off Owen went.
Did it ever cross his mind that having played for Liverpool for such a long time he shouldn't be moving to Old Trafford? Only Owen can answer that question.
But if there were any niggling doubts, he clearly ignored them.
So can Michael Owen be described as a Liverpool legend?
I think yes, kind of.
He made 216 appearances for Liverpool between 1996 and 2004 and found the net 118 times. That's more than a goal every other game.
He helped Liverpool win the FA Cup, some could argue he did it himself, the League Cup twice, the UEFA Cup and the UEFA Super Cup.
He won the Ballon d'Or while wearing the red of Liverpool and two Golden Boots so there is no doubt the Liverpool were blessed with what was at the time one of the best strikers in the world.
And he no doubt single-handedly nicked the FA Cup when it had no right to return to Anfield back in 2001. VNS