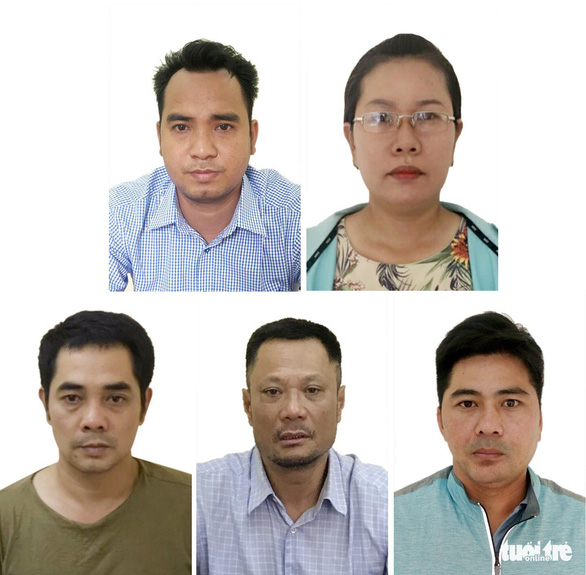 HÀ NỘI — Five individuals have been indicted over the disappearance of 152 Vietnamese who entered Taiwan (China) on tourists visas in December.
Trần Văn Danh, Nguyễn Thị Thanh Hà and Nguyễn Lâm Sỹ residents of HCM City and Nguyễn Xuân Hùng, Vũ Nhật Tuấn residents of Hà Nội were charged with "organisation and solicitation of illegal people movement to countries overseas", said the Ministry of Public Security.
The indictment was approved by the Supreme People's Procuracy.
On December 21 and 23, 153 Vietnamese entered Taiwan on tourist visas. Two days later, 152 of them were reported missing, making it one of the biggest missing tourist incidents in Taiwan's history.
Taiwan's National Immigration Agency has vowed it will deport all 152 Vietnamese nationals once they are found, with a period of prohibition against entry. By December 27, six were found, six turned themselves in and three returned to Việt Nam voluntarily.
The Kwan Hong visa scheme, implemented in November 2015, introduced a much more relaxed visa procedure aimed to boost tourism by allowing a group of five or more people to apply for a visa without having to provide financial evidence through a travel agency designated by the Taiwanese tourism authority
Since Kwan Hong, 566 tourists have been reported as missing, with 409 of them Vietnamese nationals.
The visa procedure was briefly interrupted after the incident but later reissued to Vietnamese in March, albeit with fewer Taiwanese travel agencies qualified to participate as well as heavy penalties for rule-breakers. — VNS