VietNamNet Bridge – After a five-year break Miss Teen Viet Nam will return, featuring Viet Nam's talented and beautiful teenagers.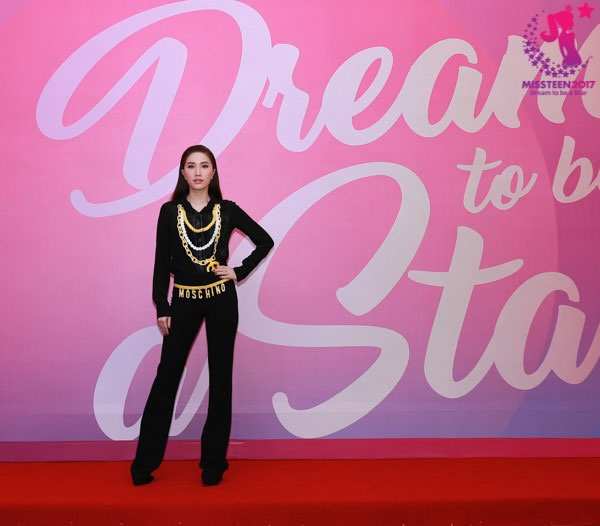 Themed Dream to be a Star, the pageant will be held from June to November to find the most talented and beautiful girl who will be crowned Miss Teen Viet Nam at the November 11 final.
"Miss Teen Viet Nam 2017 will be held on the largest scale ever," said Nguyen Thanh Hung, head of the organising board. "This year, the organisers want to bring the contest closer to contestants in distant areas who can register online for the qualifying rounds."
Girls from 16 to 19 years old and at least 1.55m tall, including Vietnamese living abroad can enter, excluding those who have undergone plastic surgery and transgender people.
Contestants can register at website http://missteen.vn. The 200 highest vote getters and an additional 100 contestants selected by a jury will enter the second round which will take place in Ha Noi, the central city of Da Nang and HCM City from July 30 to August 26.
The second round will also be held in South Korea to choose three contestants among Vietnamese students in the country for the third round, held in South Korea along with the top 15 contestants from the second round held in Viet Nam.
The third round will be a reality programme featuring the contestants, broadcast on Viet Nam Television Corporation (VTC)'s channel 1 and channel 2 at 8pm every Saturday from September 9 to October 14.
The final 12 contestants will take part in three categories including evening gown; an ao dai (traditional long dress) performance and question and answer in the final. Prizes up for grabs are Miss Teen 2017 which is worth VND300 million (nearly US$14,000), and VND50 million for Miss Talent, Miss Beauty and favourite contestant title, respectively.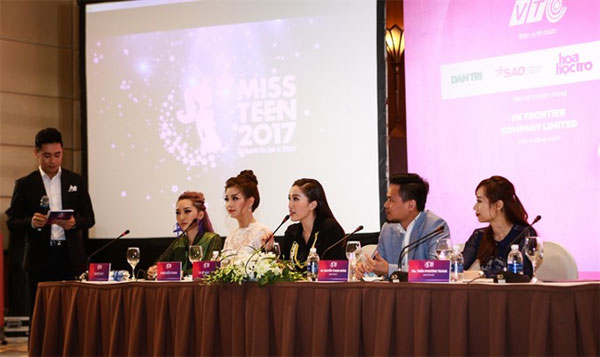 Beauty and brains: Miss Teen Viet Nam 2006 Bao Thy (third from right) at the contest launching ceremony last Friday. — Photos courtesy of the organiser
Miss Teen Viet Nam was held in 2006 for the first time. The pageant is held by the Ministry of Information and Communication's VTC with support from the Ministry of Education and Training.
"Taking part in Miss Teen Viet Nam is an experiment for all young girls," said Miss Teen Viet Nam 2006 Bao Thy at the contest launching ceremony last Friday. "It is a chance for contestants to show off their abilities, not only their beauty."
Bao Thy is regarded as one of Viet Nam's first online stars to crossover to the mainstream successfully. She won the Promising Actress prize at Golden Kite Award by Viet Nam Cinematography Association in 2009.
VNS