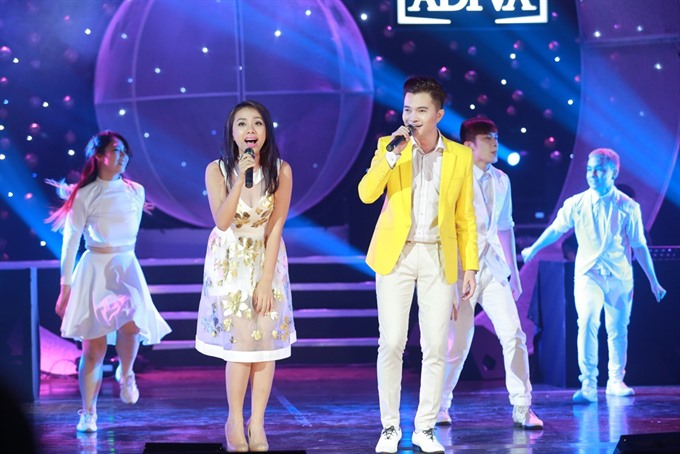 Viet Nam News
HCM CITY – Dozens of singers will perform at a free gala Vang Mãi Bản Hùng Ca Đất Nước (Singing Songs in Praise of Việt Nam Forever) at the Bình Thạnh District Cultural House tonight in HCM City to celebrate the 42nd anniversary of Reunification Day (April 30) and Labour Day (May 1).
The event will feature young singers Thụy Vân, Hạnh Nguyên and Đông Quân, and 30 amateur singers and dancers of art clubs from local cultural houses.
Veteran singers Quỳnh Liên and Anh Bằng, and Korean singer Cho Hae-ryong of the city's Music Conservatory, will also be featured.
The singers will perform revolutionary music composed by talented artists such as Thuận Yến, Xuân Hồng and Hoàng Hiệp
More than 20 songs about the country, HCM City, soldiers and youth will be highlighted.
All of the artists will perform for free at the gala. Nearly 7,000 people are expected to attend the show.
Vang Mãi Bản Hùng Ca Đất Nước is one of the city's several cultural activities to mark the national event, which began this week and runs through May 1.
The concert will begin at 8.30pm tonight. It will air live on HCM City Television's HTV9 and Voice of HCM City. – VNS