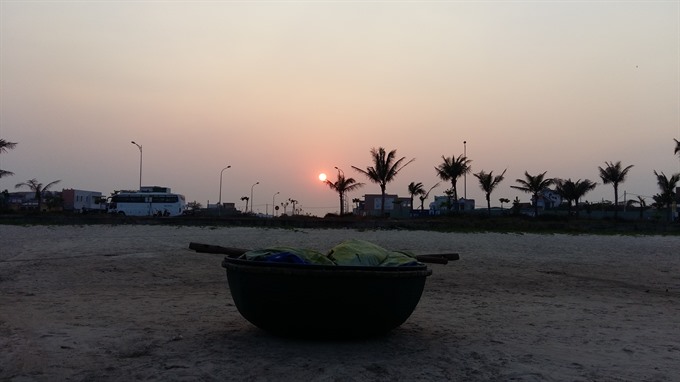 Viet Nam News
ĐÀ NẴNG – A bikini flashmob and a kayak race off Đà Nẵng's Mỹ Khê Beach will spark the launching of the Summer Beach Holiday in the central city on April 28.
The city's tourism department said many entertainment activities and performances will take place at the East Sea Park in Sơn Trà Peninsula next weekend.
A photo exhibition on biodiversity of Sơn Trà Nature Reserve and a painting on Đà Nẵng will be exhibited at the park from April 27to May 3.
The department will also launch the campaign 'Say No to Plastic Bag' and beach cleaning during the summer holiday.
Dancers and artists will join a carnival on the east side of the Hàn River, near the Rồng (Dragon) Bridge from 8pm to 9.30pm on April 29.
The department also said nearly 300,000 tourists, of which 90,000 are foreigners, have booked tours and accommodation in the city for the four-day holiday (from April 29 to May 2), a 30 per cent increase compared with last year.
Capacity of four and five-star hotels is also expected to reach 80 or 85 per cent, according to the department. – VNS