HCM City hotels host New Year countdown parties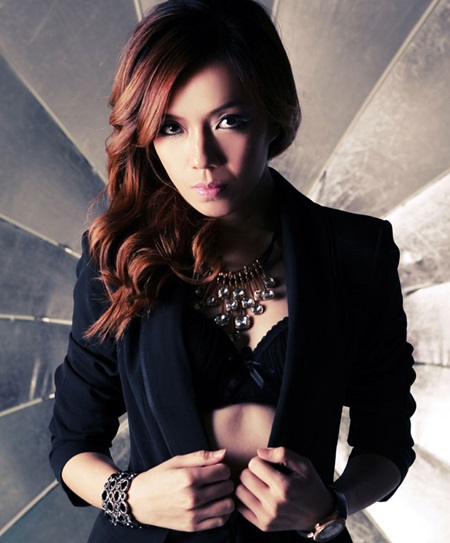 DJ Faith from Kuala Lumpur.
A number of HCM City-based hotels are holding countdown parties to welcome the New Year.
Female DJ Faith from Kuala Lumpur will present a special performance on New Year's Eve at Sheraton Saigon Hotel & Towers' Level 23 Nightspot, while Filipino band Sound On Fire will perform at the countdown party at the hotel's The Lounge.
Sofitel Saigon Plaza will host a countdown party at a rooftop pool with a live music performance by local DJs. All the events are scheduled for New Year's Eve.
Guns N' Roses tribute night
Fans of the American hard rock band Guns N' Roses shouldn't miss a tribute concert to the legendary band hosted by Hanoi Rock City tonight.
Local band Nevermind will relive the early 1990s with a repertoire featuring more than 20 songs by the American hard rock band such as Civil War and Welcome to the Jungle.
The show will start at 8pm at Hanoi Rock City (27/52 To Ngoc Van Street, Tay Ho District). Tickets cost VND100,000 and include one soft drink or beer.
Outdoor bar to host Castaway New Year's Eve
The outdoor bar Saigon Outcast in cooperation with Decibel Lounge will host the annual Castaway New Year's Eve on December 31.
Initiated in 2012, this year's event called SuperNova will have an outer space theme. Music will be play
ed all night by DJ duo Cheezy Gangztaz, Demon Slayer, Jaze and Spikey Tee. BBQ, drink specials and goodies will be served through the night.
The party will begin at 5pm at Saigon Outcast, 188/1 Nguyen Van Huong Street in District 1.
Two winning designers launch winter collection
Hoang Minh Ha and Ly Giam Tien, the winners of Project Runway Vietnam in 2013 and 2014, have joined hands to launch their latest collection "Mua Am" made from Australia's lamb wool for this winter season at a ceremony in Hanoi.
To prepare for the debut of this ready-to-wear collection, the duo made a trip to Australia to learn about the process of making this material. They produced the new collection for local fashion brand Canifa where they have had contracts after winning the designer search Project Runway Vietnam. Fashion items of this collection include pullovers, sweaters, trousers, skirts, gloves and wool hats in bright colors and their prices are affordable.
First 60 artists to be offered title of eminent craftsman
Department of Culture and Sport of Ho Chi Minh City has just received 60 documents of artists, folk craftsmen in the art of Don Ca Tai Tu's music and songs in order to approve the title of elite artists as if a Government's decree.
The title aims to raise outstanding artists, individuals in the field of intangible cultural heritage.
This will be the first artists, craftsmen in the art of Don Ca Tai Tu's music and songs in Ho Chi Minh City, who to be received the state level awards.
The department will summit all documents for Art Council of Ho Chi Minh's approval.
Capital city music gala to usher in New Year
Dozens of artists will perform at a gala performance in Ha Noi on Sunday to usher in the New Year.
The event, Khat Vong Tre- To Quoc Goi Ten Minh (Youth Ambition- Country Calls Your Name), which will focus on the country and youth, will feature pop singers, dancers, musicians and pop bands.
More than 50 dancers from Ha Noi- and HCM City-based art troupes will accompany them on stage.
Patriotism-themed music and dance created by famous composers and choreographers will be the highlight of the evening.
The 2014 Miss Viet Nam, Nguyen Cao Ky Duyen, and top fashion models will also participate, wearing ao dai from designer Lien Huong's latest collection, Sac Mau Que Huong Toi (My Country's Colours).
Pop star Dan Truong, with previous operatic experience under his belt, will sing Hao Khi Viet Nam, an epic song written by Le Quang that praises the country and its soldiers.
The event organiser, the Viet Nam Youth Union, along with its partners will present scholarships worth several million of dong to children of fishermen and sea police.
The concert will begin at 8pm on December 28 at the Viet Nam-Russia Friendship Cultural Palace. It will be broadcast live on Viet Nam Television's VTV1 and VTC9 channels.
Hanoi exhibition spotlights RoK culture
A medley of 25 artworks by RoK artists Baek Jin and Pae Sung Hee including ceramics, photographs, drawings and three dimensional installation pieces has opened at the Korean Cultural Centre in Hanoi.
The spectrum of modern and contemporary offerings in a variety of medium ranging from traditional materials to ceramics is emblematic of the artists' creative spirit, says Tran Khanh Chuong, president of the Vietnam Fine Art Association.
The exhibition, December 24-January 15, aims to serve as a cultural bridge between Vietnam and the RoK and provides an excellent opportunity for local artists to get an up-close appreciation for Korean contemporary art, Chuong added.
It also provides a great occasion for artists, galleries, collectors, critics and connoisseurs to participate in dialogues on a wide array of issues related to the aesthetics of Vietnamese and RoK art and culture.
Hanoi to usher in New Year with Japanese festival
A Japanese cultural festival is set for December 27-28 at the Hanoi Giang Vo Exhibition Centre to welcome the New Year.
AKEOME! 2015 takes its name from 'akemashite omedetou meaning 'Happy New Year' in Japanese.
It will feature traditional Japanese handicrafts, cuisine, decorations and carp lanterns.
Visitors will also have the opportunity to participate in a variety of fun and exciting activities to close out 2014 such as omikuji fortune-telling, wearing traditional Japanese costume and purchasing Japanese souvenirs.
The cultural event hopes to attract young and old alike and enhance the friendship between the two countries.
The Reverie Saigon among top 11 hotels of the year
Vietnamese luxury hotel The Reverie Saigon has topped the list of "11 hotels opening in 2015 that we cannot wait to check into", said CNN.
It said that tourists will be impressed by the hotel's modern living space mixed with classical European style. The 286 rooms and suites have been fitted out by four of Italy's finest interior designers and come with elaborate chandeliers, jewelled beds and velvet curtains.
"Cantonese food is dished up by a Michelin-starred chef, there's traditional Italian in a dining room named after Romeo and Juliet (R&J), a deli and one of the longest bar counters in HCMC (reportedly the length of a city block)", says the CNN.
"You can arrive in one of the property's fleet of Rolls-Royce Phantom Dragons or, if you're short for time, chopper in — the hotel has its own helipad."
Rounding out the list include Mama Shelter (Los Angeles), Lizard Island (Great Barrier Reef, Australia), Park Hyatt Zanzibar (Tanzania), Anantara Tangalle Resort & Spa (Tangalle, Sri Lanka), Patina (Singapore), Four Seasons Hotel (the Republic of Korea), Alila Seminyak (Indonesia), SLS Park Avenue (New York), Lofoten Opera Hotel (Norway), Ritz-Carlton, and Langkawi (Malaysia).
Art programme to highlight 'Love for Hanoi'
A special art programme, 'Love for Hanoi', featuring works by well-known composers Nguyen Cuong, Truong Ngoc Ninh and Pho Duc Phuong, will be held at Hanoi Opera House on January 14, 2015.
Beside well-known works, including Bien Khat (Thirsty Sea), Hat Mua Mua Xuan (Spring Rain Drops) and Tren Dinh Phu Van (On Phu Van Top), the event will introduce some latest songs of the composers. All songs will focus on the theme 'Love for Hanoi'.
This information was announced by Hanoi Music Association at a press conference in Hanoi on December 23.
The musical event will draw the participation of a series of famous singers, such as My Linh, Tung Duong, Minh Quan, Vu Thang Loi, Nhat Thuy, Minh Thu, Mac Thuy, M4U band and Anh Em (Brother) band.
The programme will be a combination of traditional music and light music, according to musician Truong Ngoc Ninh.
The event, a traditional activity of the Hanoi Music Association, aims to honour valuable works of composers, who have made many contributions to the cause of national construction and defence.
VNN/VNA/VNS/VOV/SGT/SGGP/ND